Choosing the perfect home for you and your family to settle down and plant roots is a big decision, with several factors to consider. The pandemic has forced families to reconsider the idea of city living and explore other possibilities where their family can enjoy a better quality of life, with many of them looking to buy a lot for their home in the new normal. With the lockdown forcing us indoors, potential homeowners and investors are looking at new factors for pre-selling lots such as being surrounded by expansive lawns and lush greenery, as well as a peaceful neighborhood where children can grow up with the luxury of space and nature – all while being close to city conveniences.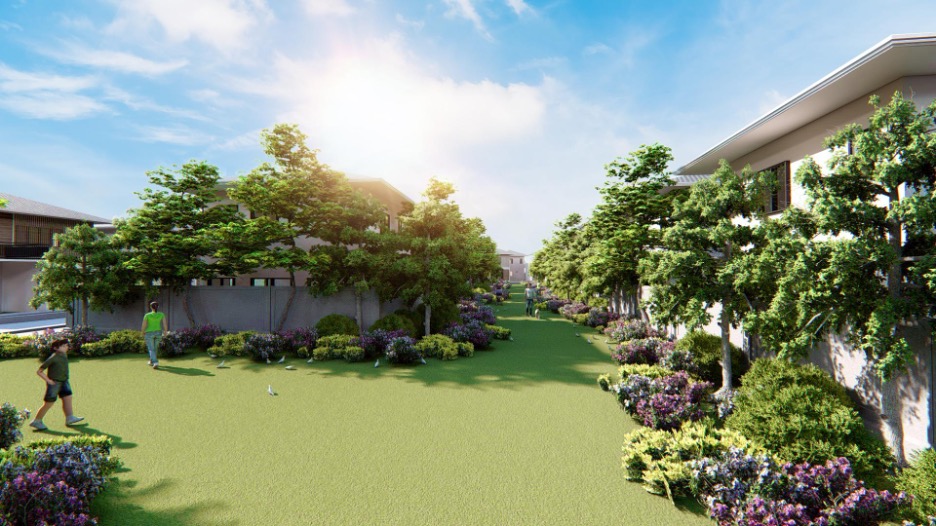 But even before the pandemic, townships have been rising in popularity among starting families in recent years. Metro Manila's state as a congested metropolis has affected the standard of living in the city, with elements such as heavy traffic, noise, and pollution impacting the ability to live a more balanced life. With upcoming developments that bring some of the city's premier amenities in new neighborhoods, master-planned communities in nearby provinces are becoming an increasingly attractive option for young families.
While the country's economy declined in 2020, it is projected to bounce back by 7.4% this year – making this the best time to buy a lot for your family. With a positive outlook on economic growth, this is an opportune time to take advantage of generous property sizes and more affordable real estate while it is early. An up-and-coming master-planned community with pre-selling lots by a trusted developer also ensures the security of your investment, guaranteeing that the development reaches its prime – so you can reap the benefits of living in a new and vibrant neighborhood.
Need further convincing? Here are factors to consider whether buying a lot is the right decision for your family.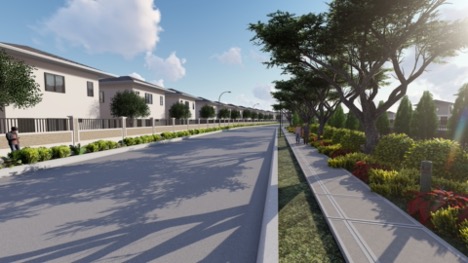 Is the city the best place to raise your family?
With fully occupied villages in the metro, the next best thing in city living is to reside in a high-rise development. While condominiums are usually situated in prime areas such as CBDs and have their own set of exclusive amenities, one idea worth considering is whether this lifestyle is suited to your family. Living right next to your workplace certainly has its perks, but for some families, an hour-long drive to the suburbs is worth the effort – if it means enjoying a more balanced lifestyle, as well as a respite from the city. Moreover, increasing work-from-home setups and flexible workplace arrangements are making it even more possible for working family members to consider an environment that provides a more holistic way of life.
While couples and solo residents may feel right at home living in the center of the action, parents with young children may feel more secure living in a house with a larger floor area within a quiet, sprawling neighborhood. Similarly, families may also prefer living within a gated community with a clubhouse, lawns, and picnic areas so they can regularly bond and enjoy nature with their children, over living in the middle of a business district.
Renting vs buying for your family
One other factor to consider is whether you are comfortable renting a home for your family over buying a property. There are several beautifully furnished and premium units for rent where you and your family can live. That said, buying a lot is a smart and worthy investment for families who are starting out, as it affords your brood stability, as well as a secure environment to grow in even early on. As a fixed asset, an owned lot gives you one less thing to worry about as you will no longer have to concern yourself with monthly or annual rental rates.
When it comes to value appreciation, lots in upcoming developments pay off with time and patience, as these master-planned developments mature and enter their prime. Once that time comes, your property would have increased in capital gains – making it worth more than your initial investment.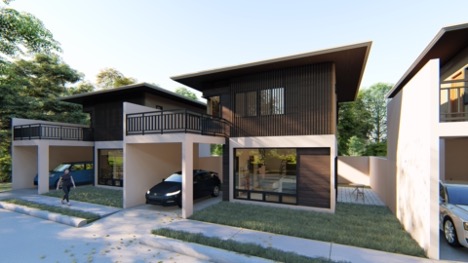 Other considerations for the future
Finally, a crucial point to consider is how you envision your long-term plans. Do you have plans of expanding your family? What kind of environment do you wish to see them grow up in? Perhaps you would like to see your children grow up in a wholesome and vibrant neighborhood, within a peaceful environment where they can fulfill their potential. Maybe you would like space to grow and build a future, within a home that reflects your aspirations and allows you to make wonderful memories with your family.
People continue to expand their horizons beyond Metro Manila and towards larger, more relaxed communities where nature and convenience harmoniously exist. This means enjoying a quiet respite from the metro's excess bustle, while staying close to the city's conveniences.If you have decided that sprawling lawns, an upscale neighborhood, and a serene environment resonate with your family, invest in a development that provides all of those and much more. Terreno South in Lipa, Batangas is a 46-hectare development with 1,350 residential lots that boasts of open spaces, pocket parks, and a cooler climate. Aside from an expansive 1-hectare retail area, this community also houses 8,000 mature trees, providing a 1:1 house-to-tree ratio in each of its lots. An hour's drive from Manila, the property provides families breathing room and space to grow while staying close to the city.
The best time to buy a lot is when you and your family have decided that it is. Plant roots and create a life your loved ones deserve in a community that allows you to live life in balance. Invest in suburban living that leaves room for endless possibilities. Get in touch with us at terrenosouth.com.ph to learn more about Terreno South today.